Websites for Musicians need to have these things [2022]
With so much of us using Tik Tok and instagram, can a website still help us share our music in 2021?
A website is still an incredibly powerful tool. It's your home base. Where you call the shots, not Zuck.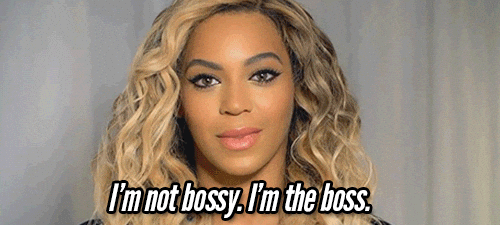 And paired with an email list, you've got an exceptionally effective way to grow your fanbase while you sleep. (or try out the latest TikTok trend)
Here's what's important to have on your website in 2021 and why:
1. 👏Email👏Sign Up👏Forms
Your email list + your website is still the best combination of tools to help you grow and nurture your fanbase online.
Social media is powerful, but at the end of the day, you're still relying on someone else's platform to work for you.
I've seen so many artists and friends get hacked Instagram or YouTube, and lose access to their followings. (And it happens to artists at all levels.)
While a hack is the worst case scenario, an algorithm change is a more frequent frustration for artists who rely on their social media following to support their careers.
Ditch having to put your business in the hands of Zuck or similar—build your email list, something that you own!
Once their on your list, then email them links to your socials so they can follow you there, too. 🤍
P.s. I am a ConvertKit Affiliate, and these are affiliate links. That just means if you choose to purchase a ConvertKit account, I get a commission for referring you. Thanks for the support!
2. Give away exclusive content
Having a website that acts as a professional looking placeholder isn't enough to grow your following online. (we call this a "brochure website") It might look pretty, but that's it: Just a pretty placeholder for anyone who happens to stumble across it.
Your website can work hard for you, without you having to update it every day. Offer exclusive content for folks who sign up to your email list, and they'll feel super special. It's how you turn visitors into fans.
3. Professional, styled, branded photos
While text-and-color only website are certainly awesome, for a music website, images of you as the artist or band still go a long way. Here's why:
They communicate professionalism. You mean business about your music business, and investing in professional photos is an indicator of that.
They demonstrate your brand. Great photos from a styled shoot will show visitors who you are right away. Images are some of the fastest and most effective way to represent your brand.
A website with impact needs impactful imagery. Full width in a background, movement with parallaxing, leading users toward clicking a button, showcasing your brand, and connecting with humans on a deeper level that just text can; images are powerful! They are a critical storytelling element on the web.
4. Create and share video content
Where an image can tell a story in a glance, a video can tell one using imagery, narration, your own voice, and music!
Video is king on the web because of it's big storytelling impact. The combination of sound, visuals, and movement can communicate a ton of information to a viewer.
If you have music videos or performance videos, definitely put them on your website where they can be easily viewed. (like on your Home and About pages.)
What level of quality should your video be?
If you have professional music video or are able to invest in hiring pro's to make your video content, heck yeah! Do that ish.
If your photos are outstanding, but your video is DIY right now, I personally feel that the benefits outweigh the cons of posting that video on your website. It's crucial for fans and other website visitors to hear your voice and music, even if the quality of the video isn't tip-top professional yet.
Psst—I get commissions for purchases made through links in this post. You ain't charged anything extra, I just earn some $ for promoting products and services that I looove and that I think you'll love, too. Thanks for the support!
Want more information like this each week?
Sign up for my Share Your Art list below to get my best resources on how to share your art on the web.
Affiliate Disclaimer: This post may contain affiliate links, which means that I may receive a commission if you make a purchase using these links. Thanks for your support!