Exactly how email can reveal the superfans in your social media following (in Schitts Creek gifs)
You've heard it 9 billion times by now, "You need to have an email list!"
I've literally been hearing this since probably 2010.
Honestly though?
Email fucking rocks. 🤘
And it's been a game changer for my music. And the music businesses of so many artists, songwriters, producers, and musicprenuers out there.
And email's a lot more fun now than it was in 2010.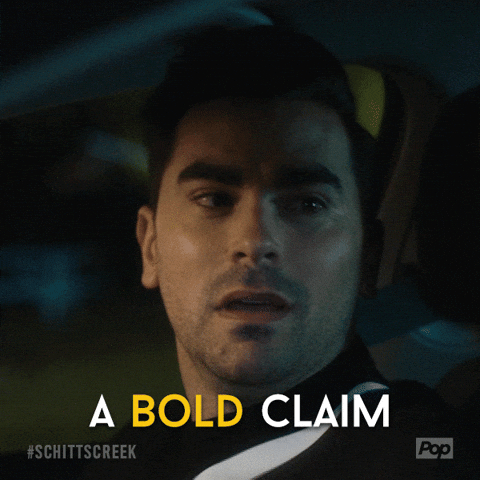 Email? Fun? Really, tho? 👀
Yes, really! Addictive, even.
Graphs that show you your new subscribers coming in. Easy tagging systems so you know the people who make up your list. Automatic sequences that send your most popular content for you. Beautifully designed emails and landing pages so your brand doesn't suffer (and you don't have to code!)
In fact, my favorite email marketing service, ConvertKit, is focused on serving musicians and makers specifically. They've distilled the best stuff down into a beautiful to use platform that helps musicians grow their fanbases.
So, if you're just starting a list from scratch, or if you have a dusty old list that you haven't emailed in literal years, nows as good a time as any to make email a part of your promo and fan base growth. 🌟
Here are some of the ways you can start using an email list to grow your music business and find your superfans:
What can musicians really do with an email list?
So much. Sooo much, babe!
Long story short, email helps you to:
Sell your music to your fans
Get fans to pre-save your release
Grows a relationship with them
Stay you top of mind
Sell your merch
Update them on shows
Get fans to your shows
Sell tickets
Research and ask questions
Alert them to causes you're passionate about
Get playlist followers
Grow your social media following
The best part is that a lot of this can be automated.
(Without losing your voice or sounding like you're a robot. 🤖)
We'll dive into how to do these specific things in a future blog post, but I'll show you EXACTLY how and why email makes it happen in this post.
I'll be sharing real ways your email list can work for you, rather than the other way around.
And here's the main reason:
Here's exactly why email lists are so effective at building fan relationships:
Casually interested fans will follow you on social media. Dedicated fans sign up for email lists.
There's a difference between your fans on socials, and your fans on your email list.
All your fans on socials aren't huge fans of yours.
They're interested in your content and want to keep you on their radar.
Your biggest fans are in there, but we need to call them forth. Email can do that for you.
Your social followers are there to use and enjoy the app.
Your social media followers have an understanding that they will likely only see your posts occasionally based on what that platform is showing them that day.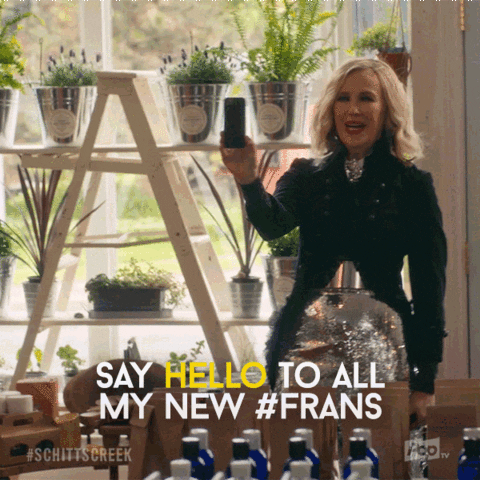 While your followers are likely not consciously thinking about how social media algorithms dictate what they see, they know how it feels to interact on socials: They will open the app, scroll, consume, maybe drop a comment, and scroll on.
They're not entirely there for you. They're there for the experience of using the app.
They will see your content, engage maybe, and move on to the next thing.
They're there for all the content that they'll see in one session of using the app.
You can think of your social media followers like pre-fans. A lot of them love you and your music and your content and would likely want to see more from you, if given the opportunity.
Well, let's give them an opportunity!
Enter: the email list sign up.
An email sign up form is an opportunity for a social media follower to become a fan.
Put your email sign up form in front of your social media follower, and promise to send her something cool and exclsive in exchange for her email addres. Bam, the fans will happily take that opportunity. And be stoked about it!
Here's what a fan thinks and does when she signs up to your email list:
An example. Imagine this scenario:
Somebody finds your Insta reel of you playing an acoustic version of your song (perhaps through a hashtag or a share on her friend's story).
She loved the song and your personality, your jokes, your style, etc. So she taps over to your profile, checks out a few more posts and reels.
She follows you. She wants to catch your future updates. In fact, she digs your music and is hoping you've got music out already or music coming out soon.
While she's on your profile, she reads your bio:
"Sign up to get the studio demo of my song, [Le Title]."
She realizes, that's the first song I saw her playing on her reel! I love it. I wonder what the demo sounds like.
She taps the link in your bio. A beautiful branded landing page loads. There's short welcome text (written in your voice) letting her know that she'll get a free download of the song plus future update emails, and just 2 form fields: Name, and email address.
She enters her info. Hits the submit button.
Immediately, the demo of your song lands in her inbox. She opens it and listens. She loves it. Obsessed. 😍
She actively seeks you out on streaming platforms and follows you, and excitedly opens the next email you send her way a couple of days later.
Congrats, you've just found a fan!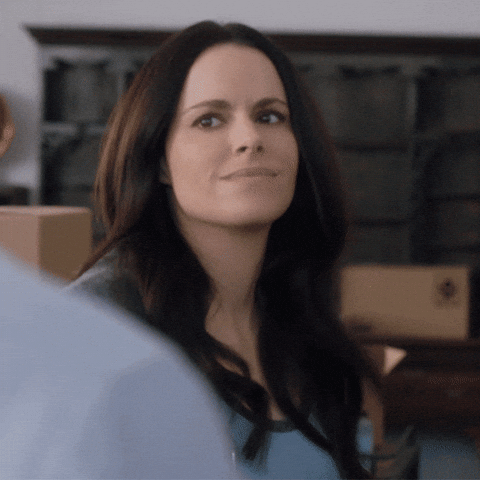 Your new fan now owns some of your music, is familiar with your brand and voice, and has given you the thumbs up to email them directly about the cool stuff you're creating.
This person is exponentially more likely to engage with you than social media followers. Why? Because:
They're going to actually see your content (instead of it being hidden from the majority of your followers due to an algorithm calling the shots)
They're more likely want to know how to support you (because the like what you're creating and want to know how they can support you in creating more of it for them to enjoy!)
Email creates a feeling of intimacy and informal connection (Tiktoks and posts have 💃performance energy💃 while email has ✨conversational energy✨ making it low key intimate)
Your email list is the spot where casual followers become actual, real fans.
So we know that your email list subscribers are officially fans of yours. Hooray! Let's celebrate that! They've made a crucial step toward becoming passionate supporters of your music.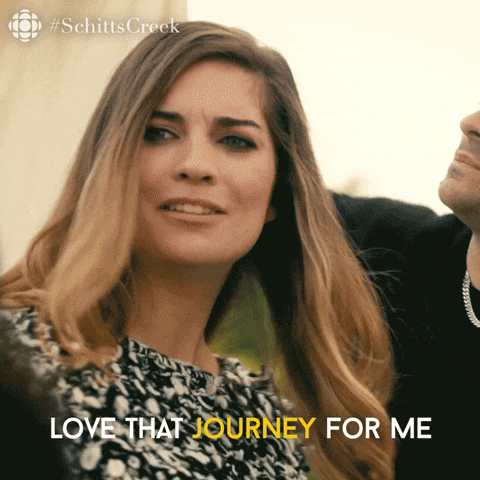 Show your new fans around!
Once your fan has said "heck yes, email me all the things!" it's time to email them!
You can send them weekly newsletters, or automated sequences. We'll get in the differences between the two in a later post, but just know this:
Consistent emails to you fans help them get to know you and what you have available for them.
Think of a fan who's just signed up to your list like she's just arrived to your home for a party, and she's just walking in the door.
She's looking around, ready to see you and is excited to hang out and have mimosas with you and the rest of the people at the party.
It's now up to you to be a good hostess and show her around!
Give her the tour of your content:
As you nurture your relationship with your new fan over a thoughtfully written set of emails like this, you will start to see actual results. Your fans will show up for you:
Maybe they open every newsletter you send.
Maybe they read every blog post.
Maybe they purchase a download directly from that last email.
Maybe they pre-save your song to a playlist.
Maybe they come to your show and you actually get to meet face to face.
Maybe they join your Patreon or membership community to get even more exclusive content and interaction with you.
The best part—all of this is all trackable!
With an email list, your fans are not anonymous "avatars" on the internet. They're real people, with names and hometowns and a way for you to see how they're impacting your life.
Isn't that amazing?
Your email list can reveal your superfans.
Analytics can show you exactly who has opened what emails and clicked on what links.
You can even take it a step further and reference that against analytics on other platforms, or in your online store.
Nurturing your fans through your email list can make it clear in a few clicks exactly who your super fans are.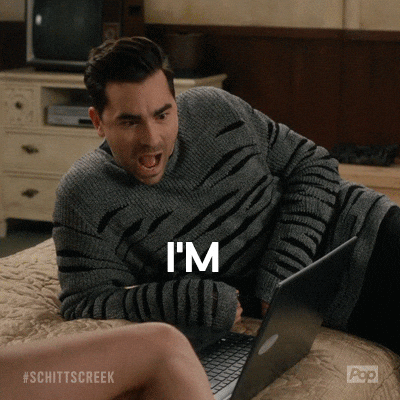 Are you ready to get your email list set up and running? Let's do this thing!
I recommend grabbing a free account over at ConvertKit. (I'm an affiliate and these are affiliate links!) They make it super easy to do exactly what we talked about above: Set up a landing page with a form, and automatically send new sign-ups a file or secret page. Like, a song of yours or access to an unlisted YouTube video of an acoustic performance.
Sign up below and get your account created. (it's free for your first 1,000 followers!)
In the next post, we're going to talk about getting that sign up form actually setup. Sit tight for an in depth ConvertKit landing page tutorial to deliver your free single to a new fan. Aaah I'm so excited for you!
Also, one more thing you should know about ConvertKit:
You can sell your music and other digital products right inside of ConvertKit. For free. Really.
We'll talk more about that in a future post.
Get your account first and I'll see you in the next post with a landing page tutorial!
Affiliate Disclaimer: This post may contain affiliate links, which means that I may receive a commission if you make a purchase using these links. Thanks for your support!