Email Marketing for Musicians in 2022
For years now, musicians have been told they need to have an email list. You've probably heard it 9 billion times by now. Sounds a bit like a broken record at this point, doesn't it? But even in 2022, email marketing for musicians is still a key component to a successful online music business.
Email marketing is still awesome. 🤘
In this post, I'll show you exactly why email marketing is still relevant for musicians in 2022.
No matter what phase of your career you're in, it's always a good time to start an email list. Seriously. Here's why:
Email marketing for musicians has remained the most reliable way to nurture your relationship with your fans & earn income online.
Email marketing allows you to grow your fanbase on your terms, and connect with them in meaningful ways.
It's just as interactive as socials, and even more intimate. People are letting you into their inboxes, after all. That's not a small feat. Anyone who signs up to your email list is saying "Yes, please!" to you in a world where we all receive dozens of marketing emails a day.
Email marketing allows musicians to be more sovereign over their audience. Unlike socials, email lists can be downloaded and backed up. You're not at the mercy of an algorithm (and you're not making money for the Zuckerbergs of the world 🤘).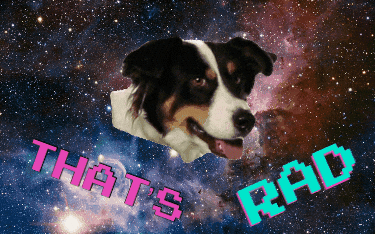 [Wanna know who I recommend for email marketing? ConvertKit 🤍 They're a creator-focused company and I've been using them for years. Snag a free plan today for your first 1,000 subscribers.]
Video: The Benefits of Email marketing for Musicians in 2022
Let's look at some of the specific ways email marketing for musicians builds sustainable online music careers:
1. Email marketing for musicians puts you in direct contact with your fans. (in ways social just can't do)
Fist, let me be clear: Email is not a replacement for social media. The two can work beautifully together!
We just gotta see social media for what it is: A great place to reach new audiences, have meaningful interaction with them, in rented space.
Email marketing is nearly 40x more effective than Facebook and Twitter combined (McKinsey 2014). When we ran the numbers on our internal data, they came out roughly the same—an email subscriber is worth roughly 27x a Twitter follower.

ConvertKit, The ultimate list of email marketing statistics for creators in 2021
Social networks are like really great house parties that can be shut down at any moment.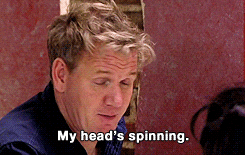 An email list allows you to always be able to reach your fans. A.k.a. make money and keep running your marketing and your business.
2. Email marketing helps musicians sell more music.
Conversion rates in email are insane. (A Conversion Rate is the percentage that people complete an action you want them to complete. Like open an email or purchase an album.)
Email marketing returns $35 for every $1 spent in 2020.

I've seen plenty of different numbers thrown around for this statistic, but according to the most recent data I was able to find, email marketing returns an average of $35 for every $1 spent (DMA 2020).

ConvertKit, The ultimate list of email marketing statistics for creators in 2021
Why do emails convert so spectacularly? Because emailing your fans nurtures and grows your relationship. (here are 3 example emails that build trust)
Email marketing for musicians builds trust with your fans.
Emailing someone every week can make them feel closer to you. They get to know you, watch your videos, hear stories from behind the scenes of your career, get exclusive access to content or first-listens of new songs; all of that can make a fan absolutely stoked to be on your email list.
Time + exclusive content + regular correspondence = higher conversion rates on your products.
[ConvertKit allows you to start selling your products from day 1 🤍 They're a creator-focused company and I've been using them for years. Snag a free plan today for your first 1,000 subscribers and start selling your music online.]
3. Email marketing can be almost entirely automated, and still be human.
Ah, automation. The MVP. The goat. The real one.
Automation saves lives.
Actually, automation builds online music businesses.
Don't let the techy word intimidate you, it's super simple: Automation means you set up something ahead of time, then press play and let your email marketing platform do the actions for you.
That means, you can literally grow your fanbase and sell your music online in your sleep.
[Explore Automations with ConvertKit Creator]
You can schedule emails to be sent every week, sell your latest single to the people who haven't purchased it yet, atomically follow up with new signups to your list, deliver a free download as a thank you for signing up… there's so much that email automations can do.
Email Automations can literally sell your music for you.
Go on tour, go to a writing camp, go on VACATION and your email marketing can be happening without you. Your list can grow, you can create meaningful connection with your fans, and sell your music, without you having to push a button from your beach chair.
Said even simpler: You can go offline and make money and fans.
4 out of 5 respondents said they'd rather give up social media than email marketing.

Litmus, State of Email Report Fall 2020, a survey of over 2,000 marketing professionals.
4. You can take your email list with you as your business grows.
With an email list, you're not stuck chained to a specific app or network.
An email list is literally just a list of emails. You can download a .csv of your entire list anytime and take it to any new email marketing application.
If your current email platform just isn't doing it for you any longer, export your list, and take it with you somewhere else. I love that for us. 😍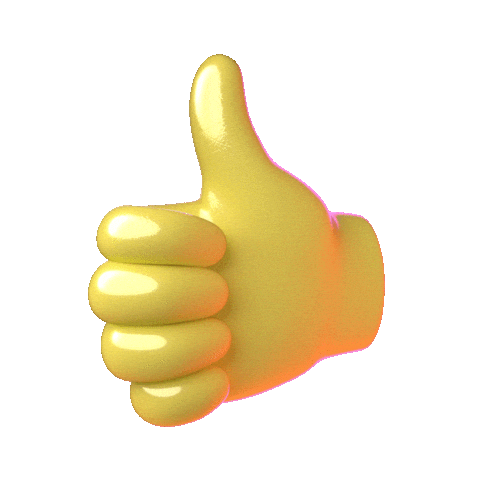 That's just something that can't be done with social networks. This is what people mean when they say you don't "own your audience" on socials. You can only interact with your audience on socials by using the social platform.
That's why it's always important to ask your social media followers to sign up to your email list. Put an email list sign up form in your profile link.
You can keep interacting with your followers on socials, and also over email to deepen the connection and put your music and products in front of them. (and always have a backup way to communicate with them should a president ban your biggest social platform or something 👀)
Where do you start with email?
If you haven't started your email list yet, that's ok! Today's a great day to create one. 🥰
I always recommend ConvertKit to my friends and clients. I've been using them since 2014 and they've changed how I earn a living online.
Here's my affiliate* link:
They have a fabulous free plan that allows you to start growing your email list with beautiful standalone landing pages, so you don't even have to have a website to get started.
You can also sell products on a free plan (TY ConvertKit! 🤍) making it super easy to start selling digital downloads of your music, streaming show access, ebooks, and just about any digital content you have.
If you want to dive in to the magic of Automation, grab a Creator Plan and start making Sequences and Visual Automation Flows. (I'll be writing more on how to use these features in upcoming posts.)
[*Psst—I get commissions for purchases made through some links in this post. You ain't charged anything extra, I just earn some $ for promoting products and services that I looove and that I think you'll love, too. Thanks for the support!]
Affiliate Disclaimer: This post may contain affiliate links, which means that I may receive a commission if you make a purchase using these links. Thanks for your support!